Creating Meaningful Murals
While traditional outdoor sketches allow me to capture the essence of a particular place or moment, murals allow me to convey a larger and more immersive experience. The expansive nature of a mural allows me to fully immerse the viewer in the atmosphere and emotion of the location, creating a truly unique and engaging experience.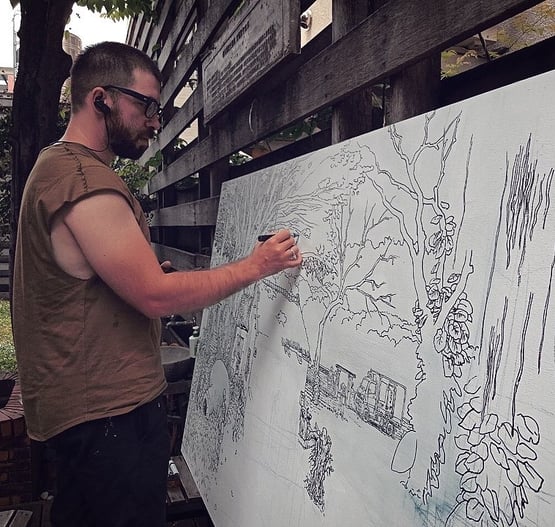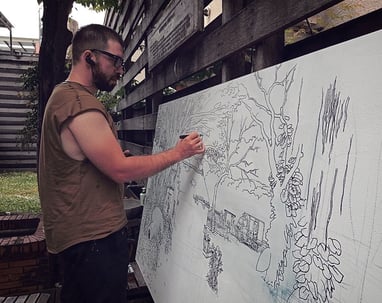 Through the use of large-scale mural work, I am able to create a sense of place that goes beyond simply depicting a scene or location. Instead, my murals become a part of the environment, serving as a window into the emotion and atmosphere of the location. The grandeur and scale of a mural allows me to fully convey the depth and richness of the experience, creating a truly immersive and meaningful representation of the place.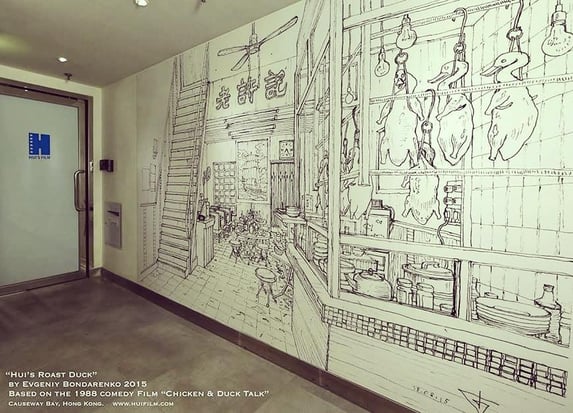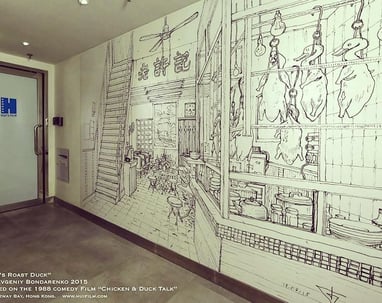 The endless possibilities and potential for expression that mural creation offers continues to inspire me in my art.
Whether it is through the use of color, composition, or subject matter, I am constantly seeking new ways to bring my unique perspective and emotions to life through my mural work. So, I believe that mural work is one of the most powerful and engaging mediums for conveying the spirit of a place and the emotions of the artist.