Group exhibition «Matite In Viaggio.Carnets disegni parole Matite In Viaggio»
the sixth edition of Matite in Viaggio: Carnets Disegni Parole was a celebration of the art of travel drawing and writing. The event brought together a diverse range of artists and writers, showcasing the beauty and diversity of the world through their unique perspectives. With its focus on creativity, exploration, and self-expression, Matite in Viaggio continues to be a vital force in promoting the art of drawing and travel writing. Venice Italy
EXHIBITIONS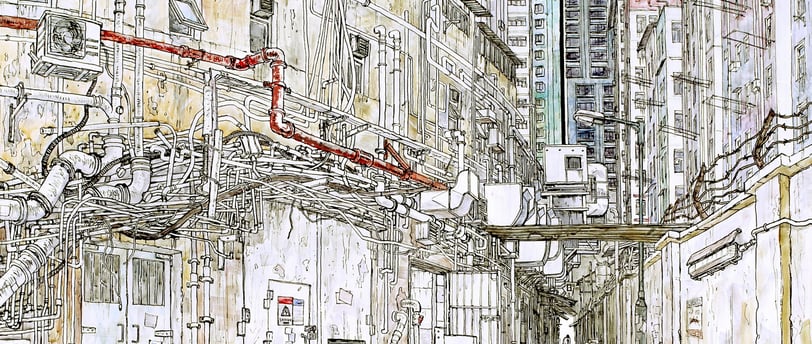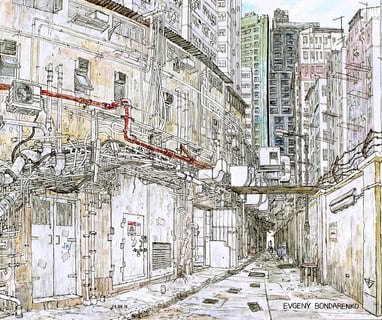 Matite in Viaggio is an Italian cultural association that aims to promote the art of drawing and travel writing. The organization has been organizing events and exhibitions since its inception in 2010, featuring the works of renowned artists and writers from around the world. One of the most recent exhibitions, held in 2016, was the sixth edition of Matite in Viaggio: Carnets Disegni Parole.
The exhibition showcased the works of a diverse group of artists and writers, including the Russian-born Hong Kong-based artist, Evgeny Bondarenko. Bondarenko's work stands out for its unique style, which combines elements of traditional drawing with digital techniques to create intricate and detailed illustrations.
Bondarenko's participation in the exhibition was particularly significant, as it marked the first time that his works had been exhibited in Italy. The artist's contribution to the exhibition included a series of drawings and sketches inspired by his travels, as well as his personal experiences and observations.
The pieces showcased at the exhibition provided a glimpse into Bondarenko's creative process, highlighting the intricate details and textures that characterize his work. From the vibrant colors and bold lines of his cityscape illustrations to the delicate shading of his botanical sketches, Bondarenko's pieces captivated visitors and offered a unique perspective on the art of travel drawing. Bondarenko's work, the Matite in Viaggio exhibition featured a range of other pieces from artists and writers from around the world. The event provided a platform for artists to showcase their work, share their experiences, and engage with a wider audience.