Victory in Delphic Games: Rostov Artist Wins First Place
In 2005, the fourth Delphic Games took place in Ryazan, Russia, attracting over 5,000 participants from various fields such as music, poetry, graffiti, and even culinary arts. Among them was Rostov artist Eugene Bondarenko, a graduate of the M.B. Grekov Rostov Art School, who returned victorious with a first-place win in the poster competition. Bondarenko's winning poster depicted a young boy dressed in his great-grandfather's military jacket adorned with medals, with the caption "This is our victory!" The Delphic Games may not be as well-known as the Olympic Games, but they celebrate artistic excellence in various fields, as we will explore in this article.
PUBLICATIONS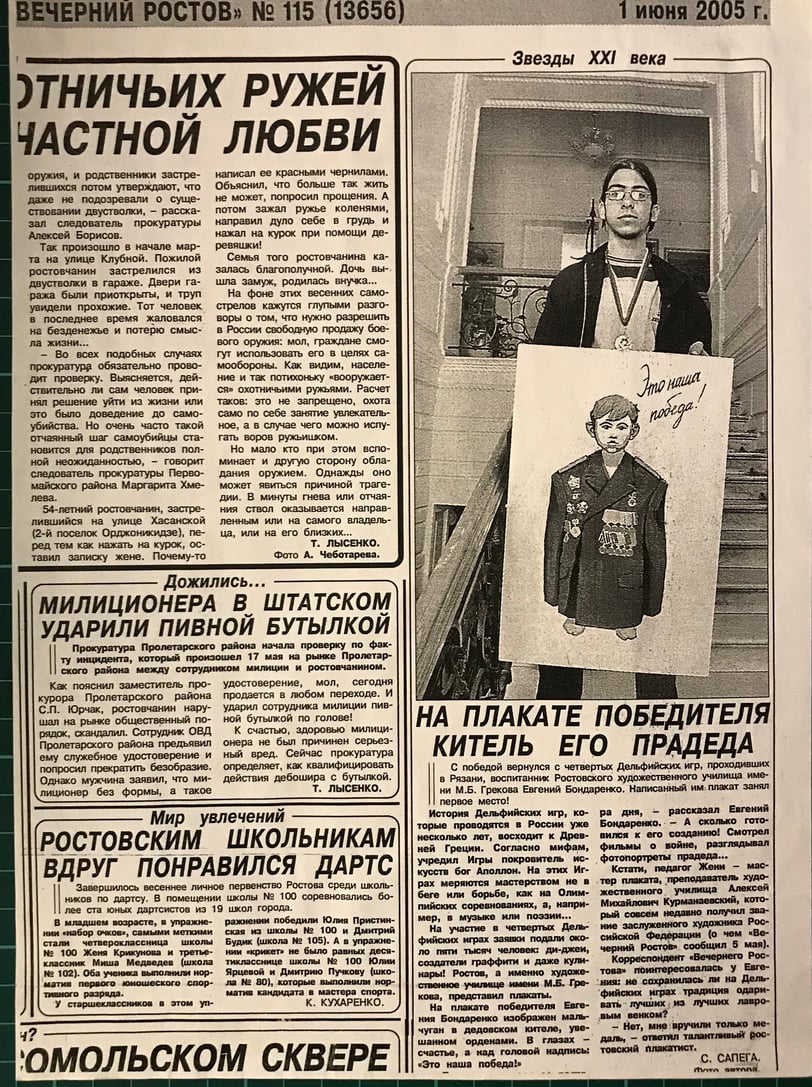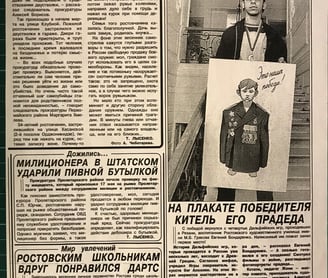 The Delphic Games have been celebrated in Russia for several years now, and its history dates back to Ancient Greece. Unlike the Olympic competitions where mastery is measured in running and wrestling, the Delphic Games measure the mastery of other arts such as music and poetry. This year, the fourth Delphic Games were held in Ryazan, and a young student of the Rostov Art School named after M.B. Grekov emerged as the winner of the poster competition.
Evgeny Bondarenko returned home with the first place prize and his winning poster depicted a young boy wearing his great-grandfather's traditional coat, adorned with medals. The poster was not just a work of art but also had a personal touch, as Bondarenko revealed that he had watched war films and examined photos of his great-grandfather to prepare for its creation.
Bondarenko's teacher and poster master, Alexey Mikhailovich Kurmanayevsky, who recently received the title of Honored Artist of the Russian Federation, must be proud of his student's achievement. This is a great achievement not only for Bondarenko but also for the Rostov Art School, which presented the winning poster.
The tradition of awarding the best of the best with a laurel wreath was not preserved at this year's Delphic Games. Still, Bondarenko received a medal, which is just as valuable and represents his hard work and dedication to his craft.