Evgeny Bondarenko
Born in 1986 in Rostov Region, USSR
Resides and works in Taoyuan, Taiwan.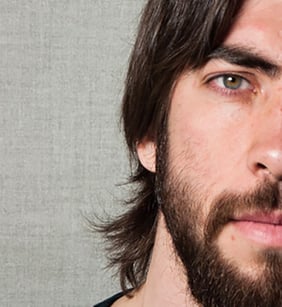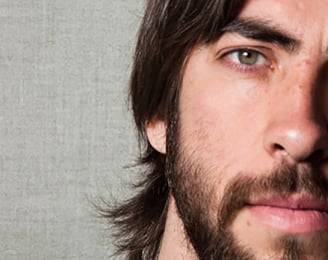 Museums:
Shanghai Urban Planning Museum
Daxi Woodart Ecopark
Yunlin Storyhouse
Zhongping Road Story House
New Taipei City Hakka Museum in Sansia
Taoyuan Hakka Culture Hall
Galleries:
VINZAVOD
The Peak Galleria
Art residencies:
The SWATCH Art Peace Hotel
Publishers:
XEROGRAPHES
Yunlin County Government
Other:
KOKUYO
Taiwan Storyteller Society
Taiwan Ministry of Culture
Taoyuan City Government
SWATCH
China Airlines
Deutsche Welle
The World of Urban Sketching
Inflight magazine of China Airlines "Dynasty"
Understanding Perspective
Publications:
Shanghai Zen
Russia&France
Shanghai
Chinese cities
Hong Kong
Taiwan
Taste of Huwei
Taiwan Sketchbooks
36 views to Taipei 101
2023
2022
Yunlin Storyhouse 15th anniversary, december 17, Huwei, Yunlin, Taiwan.

Publication "The World of Urban Sketching" by Stephanie Bower

Personal exhibition, "Taiwan Stands with Ukraine", Redroom Rendezvous, Taipei, Taiwan. 1.06.22-31.08.22
2021
Personal exhibition "Treasure Hunter", Huwei Salon, Yunlin, Taiwan, september-december 2021

Yunlin Story House-Artist-in-residence, august-october

Personal exhibition "Unnoticed moments", Huwei, Yunlin storyhouse

Urban sketch workshop, Huwei, Yunlin. august 7, 14, 28, september 4.

Published books: "Russia, France", "Shanghai", "Hong Kong", "Chinese cities", "Taiwan".

Outdoor urban sketch workshop for "Let's Art Taipei", May 2, Qingpu, Taiwan.
2020
Yunlin Story House-Artist-in-residence, august-october

Lecture about sketching urban landscapes, "Truth in itself", Taiwan, Zhongli, Zhonping Story House, 25 july

Published Book "Taste of Huwei"

Personal exhibition "Huwei landmarks", Yunlin Story House

Publication "The Complete Urban Sketching Companion" by Gabriel Campanario
2019
Creative Season of Ancient City Ⅱ-Ancient City New Paradise 受邀桃園市博愛特區文創發展協會 「古城區創生季Ⅱ-古城新樂園」活動計畫 01 – 31 october

Participating in the morning TV show "Wholesome morning", Russia, Saint-Petersburg, 11 december.

New City-Scape Taoyuan Land art festival, Taoyuan, 6-22september 2019
2018
Personal exhibition, New Taipei Hakka Garden Sketch Watercolor Solo Exhibition 受邀桃園地景藝術節 裝置藝術佈置,推動城市美學創作 Department of Hakka Affairs New Taipei, Taiwan, 18 august – 14 october

Taoyuan Landscape Art Festival 受邀桃園市博愛特區文創發展協會 「古城區創生季Ⅱ-古城新樂園」活動計畫 14-30 september

Publication at Inflight magazine of China Airlines "Dynasty"
2017
Personal exhibition, Department of Hakka Affairs Taoyuan, Taiwan, 7-29 october.

Art festival «ARTANKARA», Turkey, 16-19 march.

Publication in «The Shanghai Literary Review». China, Shanghai

Group exhibition «Dialogs about landscape». Russia, Moscow, Vinzavod 6-26 december
2016
Personal exhibition «the wind of faraway lands» Moscow, State Library for Youth, 1-17march

Personal exhibition «First time in China» Moscow, art center «Nest»

Group exhibition «Matite In Viaggio.Carnets disegni parole Matite In Viaggio» Venice, 30 september

Published book includes my drawings: «Understanding Perspective» USA, San Francisco (author Stephanie Bower)

Group exhibition «Borderline, «Wordshop gallery», Vinzavod, Moscow. 28 october

Group exhibition «Swiss Art Studio Annual Exhibition», Hong Kong cultural centre, 28-30 october

Personal exhibition «Urban Sketch» Hazel&Hershey, Hong Kong 4-25 october

Booth at art festival «Sai Kung Art And About». Hong Kong 3-4 december

Group Exhibition «SKAAA» HongKOng, Sai Kung Jockey Town Hall, 3-4december

Group exhibition «Рассуждение о пейзаже» WORDSHOP GALLERY. Vinzavod, Moscow 6 december.

Charity art auction supported by «foodlink» Hong Kong, Central, PMQ, Sohofama
2015
Personal exhibition «World cities» Kokuyo Showroom. Shanghai, China. october-december

Personal exhibition «Art of Wall» Xian, October

Group charity exhibition (with red cross) «Stories in town», The Peak Galleria, Hong Kong, august
2014
11th International Contemporary Art Exhibition from Asia, Africa and the Mediterranean Hangzhou, China, october 2014

Exhibition "Russian Art" in Dezhou city Museum. Dezhou, Shāndōng, China. May

Masterclass in Jǐnán University. Drawing and painting. Shāndōng, China. May

Masterclass of Drawing in Dezhou Univercity. Shāndōng, China. May

International Art Exhibition and charity «Children around the World», Shanghai Urban PlanningMuseum, Shanghai, China. march

Personal exhibition «Impulse of Life» in the Consulate General of the Russian Federation, Shanghai, China. march

Published book ("Shanghai Zen" collaboration with Genevieve Flaven)
2013
Invited artist at The SWATCH Art Peace Hotel. Shanghai, China. February – July

Personal exhibition "Shanghai lines", Little victories gallery, Shanghai, China june

Personal exhibition "Impulse of life", Xitang, China

International exhibition, Xitang, China

Personal exhibition "Weekdays — Russian Artist in Shanghai", Shanghai, China march

Personal exhibition "Landscapes of Rostov-on-Don", Rostov-on-Don, Russia january
2011
Exhibition, "Boulevard of Arts", the Moscow day, Moscow, Russia

Exhibition, "Peace Art" art festival, Moscow, Russia

Exhibition "Art-Rostov", Vertol Expo, Rostov-on-Don, Russia

Personal Exhibition, "Fluorescent pictures", club Kuba Libre, Rostov-on-Don, Russia

Personal Exhibition, "Faces", Rostov-on-Don, Russia

Personal Exhibition, "Bukowski" Art Laboratory JAM, Moscow, Russia

Personal Exhibition, "Movies Night" Cineplex IMAX Cinema, Moscow, Russia
2010
Don Palette, the regional festival of arts, Rostov-on-Don,Russia

Kinesthetic realism, Rostov-on-Don,Russia

Charles Bukowski, Rostov-on-Don,Russia

Lovers, Rostov-on-Don,Russia
2005
Awarded the Gold Medal in nomination "social poster" at the Fourth All-Russian Delphic Games. Ryazan, Russia.

Artist in All-Russian open-air drawing, dedicated to 100 years Sholokhov writer, the exhibition of his estate was in Veshki
2004
The world in which I live, Regional Museum of Fine Arts, Rostov-on-Don,Russia

Awarded for the «Best of the original decision of the theme» the competition «I paint the world» in Rostov-on-Don (organizer: State University of Transport)
Full list of events and exhibitions: