Invited artist at The SWATCH Art Peace Hotel
Evgeny Bondarenko is the travel artist whose work captures the beauty of cities around the globe. During his six-month residency at The Swatch Art Peace Hotel in Shanghai, Bondarenko had the opportunity to explore the city and create stunning illustrations inspired by its vibrant culture and unique architecture. His residency also provided him with the opportunity to hold exhibitions and open studio days, showcasing his work to a wider audience and cementing his reputation as a leading figure in the world of travel art. In this article, we will delve into Bondarenko's experiences during his residency and explore the impact that Shanghai had on his artistic vision. Shanghai, China Feb 01, 2013-Jul 31, 2013
EXHIBITIONS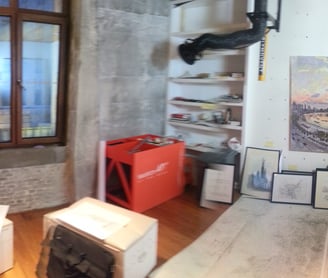 Evgeny Bondarenko, a prolific artist of international acclaim, was selected to participate in a six-month residency program at The Swatch Art Peace Hotel in Shanghai.
The hotel's artist residency program is a prestigious platform that brings together artists from diverse backgrounds and offers them an unprecedented opportunity to experiment, create, and thrive in an idyllic environment.
The Swatch Art Peace Hotel residency program focuses on providing artists with an inspiring atmosphere to craft their work. Evgeny Bondarenko was housed in one of the 18 well-appointed apartments provided by the hotel and had access to 18 workshops. The facilities were designed to offer maximum creative freedom and give the artists the space they need to hone their craft. During his time at the residency, Evgeny Bondarenko immersed himself in Shanghai's vibrant culture, drawing inspiration from the city's captivating beauty.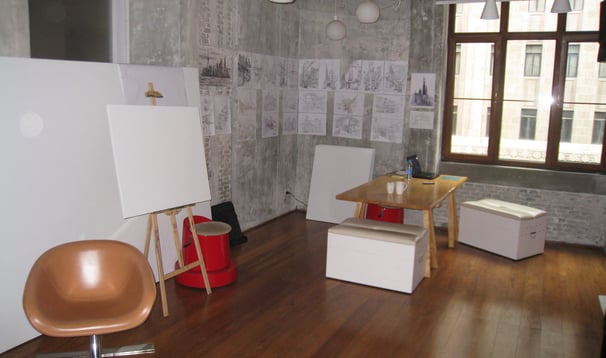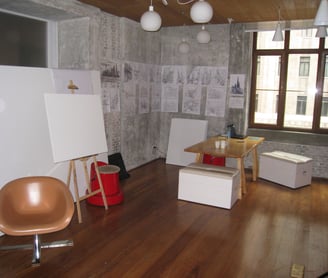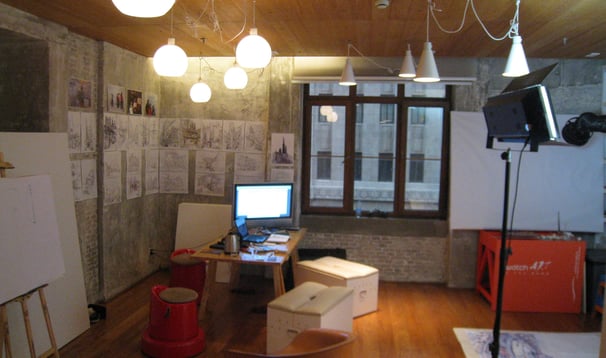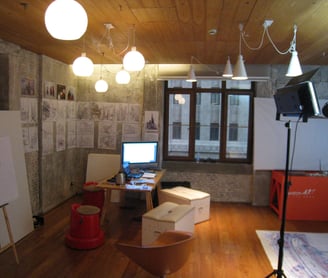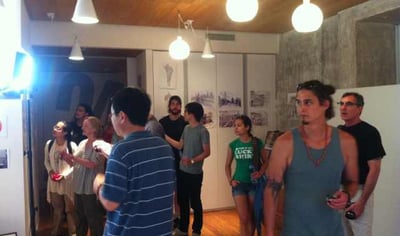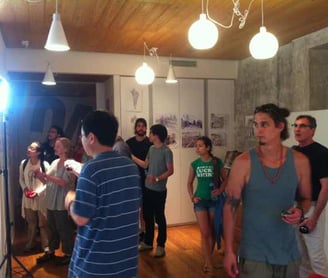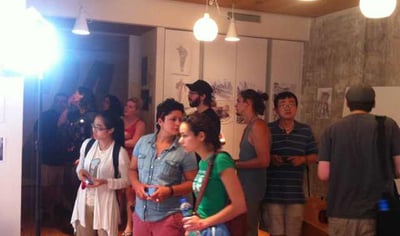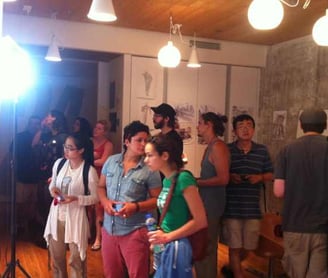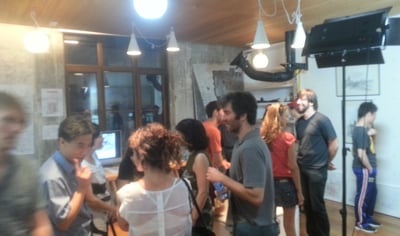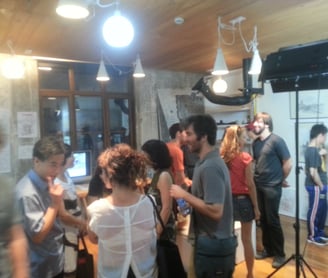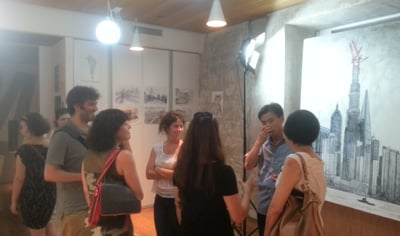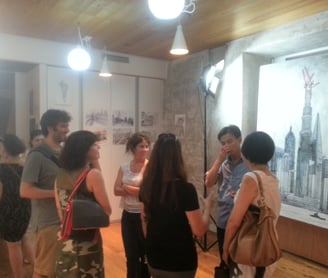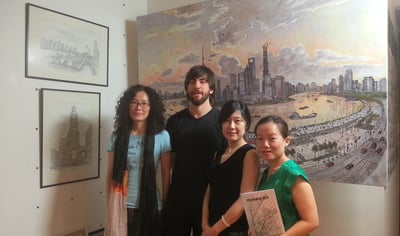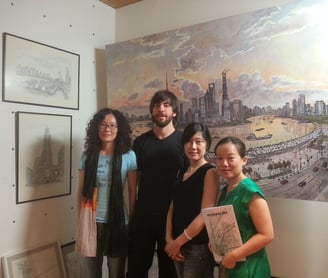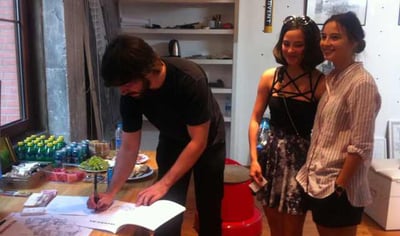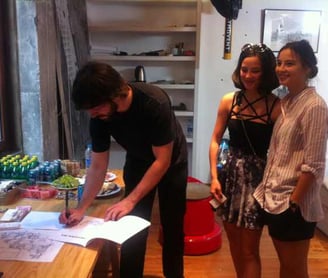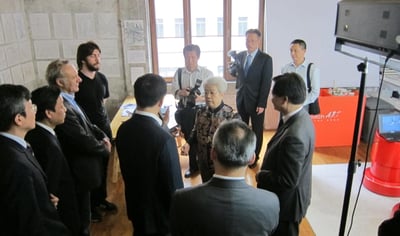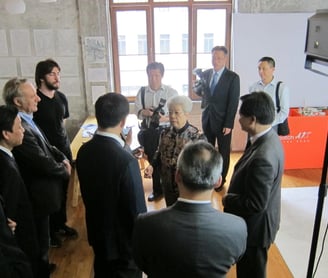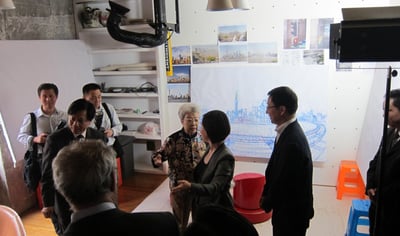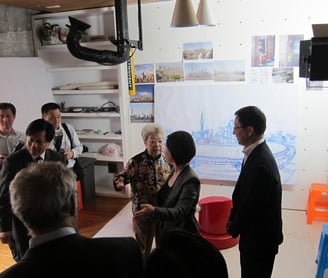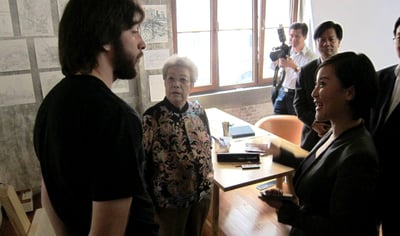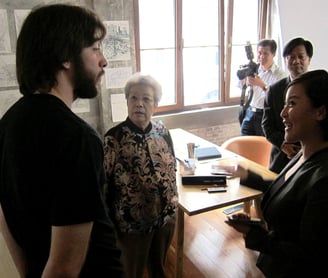 Evgeny Bondarenko unique ability to capture the essence of the city in his urban sketches was noticed not only by the Swatch team but also by the esteemed Shanghai Major. The Major visited Bondarenko's studio during his residency, providing the artist with a platform to showcase his exceptional work to a wider audience. This visit served as a testament to Bondarenko's growing reputation as a world-renowned travel artist, further solidifying his position in the global art scene.
Evgeny Bondarenko hosted an open studio day during his six-month residency at The Swatch Art Peace Hotel in Shanghai, providing art enthusiasts with an opportunity to explore his creative process and witness his unique style firsthand.
The open studio day was a remarkable event, with Evgeny's loyal fans and new admirers gathering to view his artwork and engage with him in insightful conversations. Visitors were welcomed into the artist's workspace, where they could observe him working on new pieces and listen to his thoughts and inspiration for his creations.
The event showcased his talent and creativity, and the visitors left with a newfound appreciation for his works and the beauty of Shanghai that inspires them. The Swatch Art Peace Hotel's artist residency program truly provides an exceptional opportunity for artists to connect with their audience and create meaningful experiences that will last a lifetime.
Residency at The Swatch Art Peace Hotel in Shanghai was an incredible opportunity for him to immerse in a new culture, explore a new city, and create unique artworks inspired by his experiences. Bondarenko's stunning illustrations captured the essence of Shanghai and its people, while his open studio day and exhibitions provided a platform for him to share his art with a wider audience. It was a remarkable experience that enriched his artistic career and contributed to the vibrant cultural exchange between Shanghai and the world.
Additionally, during his residency at The Swatch Art Peace Hotel, Evgeny Bondarenko also created a stunning Shanghai Urban Sketch Artbook. This art book features a collection of sketches and illustrations inspired by Bondarenko's time in Shanghai, capturing the city's vibrant energy, culture, and architecture.