Daxi: A Sketcher's Journey
Art, in its many forms, has the ability to reveal hidden layers of reality, transporting us to places we've never been, and even changing the way we see familiar surroundings. Today, we invite you on an exceptional journey that fuses artistic virtuosity with captivating narratives. World-renowned travel artist Evgeny Bondarenko, known locally as 林仁亞, has beautifully sketched the soul of Daxi, a charming Taiwanese town. His exhibition, currently held at the Craft Exchange Hall of the Daxi Wood Art Ecological Museum, promises not just a feast for the eyes, but an immersive experience that offers profound insights into the heart of urban life and nature in Daxi. Let's embark on this remarkable journey and explore Daxi through Bondarenko's master strokes.
EXHIBITIONS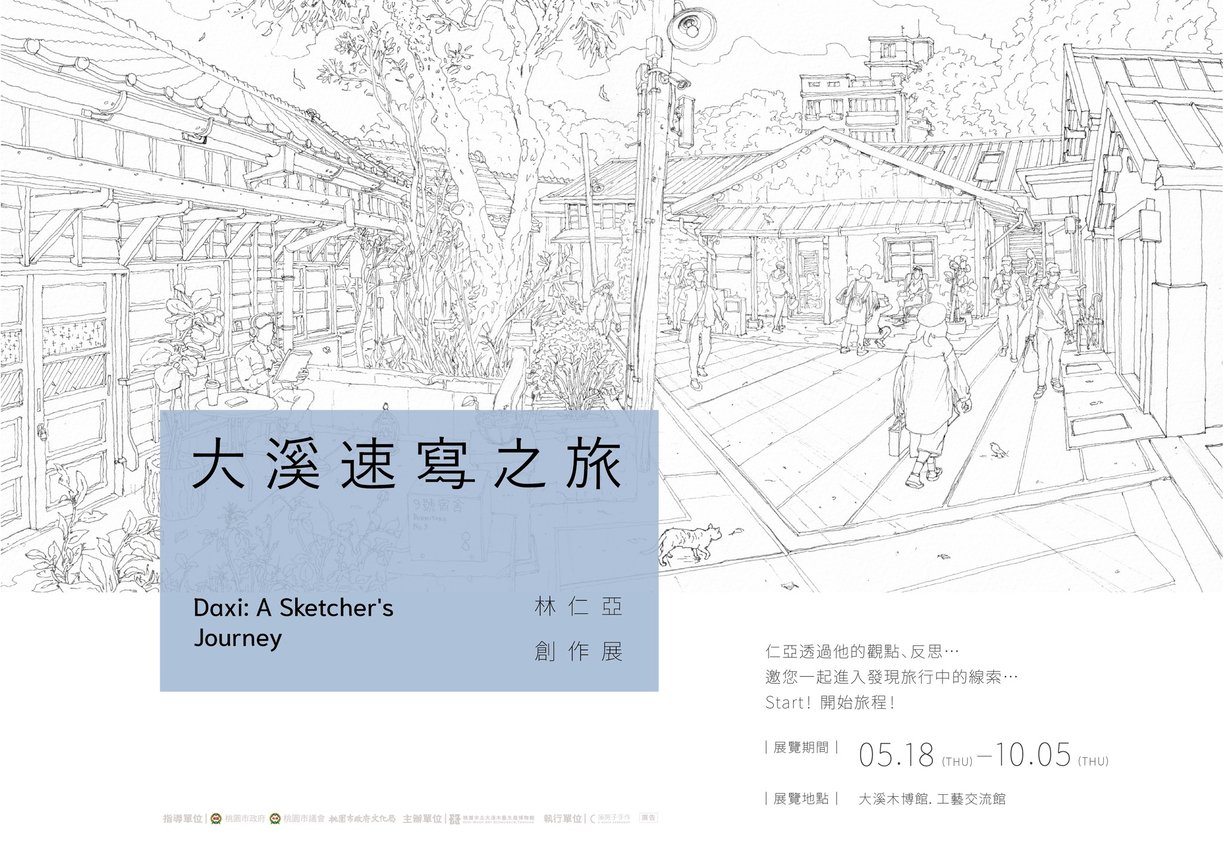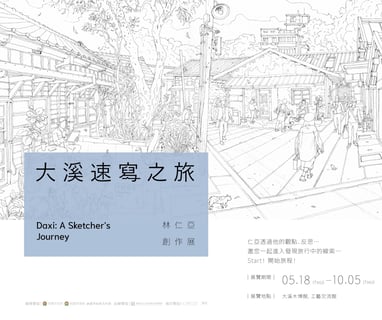 The charming town of Daxi is currently playing host to a captivating art exhibition. Located within the architectural beauty of the Daxi Wood Art Ecological Museum, this exhibition showcases the creative talents of renowned travel artist Evgeny Bondarenko, known in the local Taiwanese community as 林仁亞.
Bondarenko's exhibition, titled "Daxi: A Sketcher's Journey" began on May 18 and will run until October 5. Visitors are welcome from 9:30 AM to 5:00 PM at the Craft Exchange Hall within the Daxi Wood Art Ecological Museum.
What sets Bondarenko's art apart is his ability to capture not just the visual aesthetics but the spirit and lifestyle of the places he visits. His sketches are not mere recreations of the physical world, but interpretations of his emotional response to the environment. Every stroke on his canvas, every choice of color, reveals a narrative that invites viewers to a dialogue on both the positive and negative aspects of urban life, ultimately leading to a call for constructive change and progress.
As Bondarenko himself says, "As urban sketch artists, we stimulate dialogue about urban situations, both positive and negative, through our perspectives and paintings, eventually leading to proactive changes and advancements."
This exhibition offers an excellent opportunity to experience the dynamic essence of Daxi through the lens of a global artist, instilling an enriching appreciation for its unique charm. Bondarenko's sketches make a compelling case for viewing the world around us with fresh eyes, prompting us to engage with our surroundings more consciously, and appreciate the extraordinary in the ordinary.
The exhibition is guided by the Taoyuan City Government and the Taoyuan City Government Bureau of Culture, hosted by the Daxi Wood Art Ecological Museum, and organized by the Chou's Handicraft Workshop.